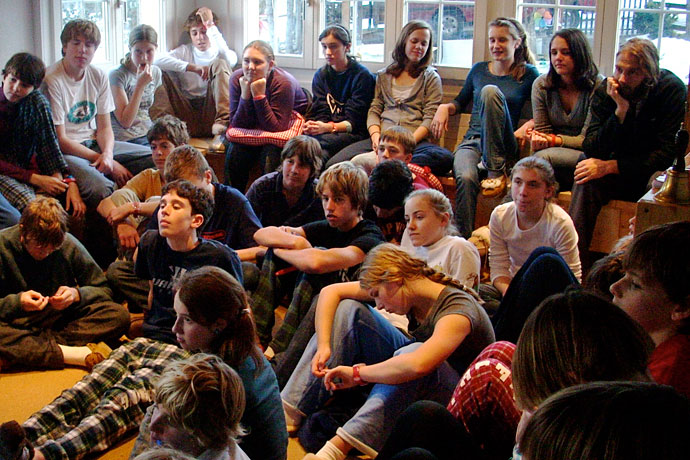 Information | Sending Schools
Sending Schools and Graduates
Since its establishment in 1989, Winter Term students have come about equally from public and independent schools.
Sending schools have included:
Buckingham, Brown & Nichols, Gilman, The Community School (Sun Valley), Lancaster Country Day School, Spence, Chapin, Kent Place, St. David's, Collegiate (N.Y.C.), Nightingale, Shipley, Springside, Chestnut Hill Academy, Haverford, Garrison Forest, St. Catherine's, St. Christopher's, Episcopal High School (Jacksonville), The Masters School, Greens Farms Academy, The Key School, The Williams School, Pace Academy, Isador Neuman, Potomac, Sheridan, The Park School, Peck, Ripowam Cisqua, Trevor Day School, Westlake, Bryn Mawr (Baltimore) and the University Preparatory School (Seattle).
Students have subsequently attended:
Blair Academy, Exeter, Pomfret, Milton Academy, Choate, Groton, Millbrook, Westminster, St. Paul's, St. Andrew's, Episcopal (Virginia), Lawrenceville, Louisville Country Day, St. George's, Andover, St. Mark's , Miss Porter's, Middlesex, Brooks, Masters, Northfield-Mt. Hermon, Tabor, Taft, Thacher, Woodbury Forest, and Deerfield while many have elected to continue in their public school system or their K-12 independent day school.
Past Winter Termers are presently attending or have graduated from:
University of Alaska, Alabama, Amherst, Bates, Bowdoin, Brown, Colby, Cornell, U. of California - Santa Cruz, U. of Denver, Dartmouth College, University of Glasgow, St. Andrew's University, Georgetown, Harvard, Johns Hopkins, Kenyon, Middlebury College, Notre Dame, Princeton, Stanford, Tulane, University of Michigan, Wesleyan, Williams and Yale.